Welcome aboard Wejo!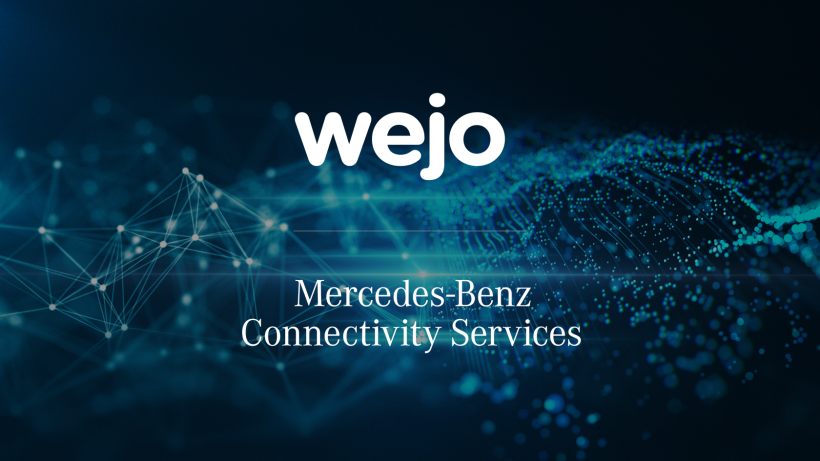 We are happy to welcome Wejo in our 'connect your business' partner network. The vehicle data provider is now able to integrate Mercedes-Benz vehicle data from its customers' vehicles into its own business interface.
About the partnership.
With our connect your business API, Wejo can now integrate Mercedes-Benz vehicle data into its own products and business models without the need for a retrofit solution. That way a basis for many new data-based solutions is created. The customer's consent is of course a prerequisite for the data transmission, and various control mechanisms on both partner sides ensure data security at all times.
"
Together, we aim to help customers integrate fleet data into core business processes and derive actionable insights for improved business outcomes.

"
Benoit Joly, CCO | Wejo
About our connect your business API.
With our connect your business API, vehicle data can be integrated into our partners' own products and business models. No retrofit solution is required to obtain Mercedes-Benz data from fleet vehicles. We create a holistic ecosystem around the connected vehicle and drive new data-based solutions forward.
Our connect your business API is highly valued in the industry and has recently been awarded with the 2023 DEVIES Award as Best Innovation in "Services: Strategic & Technical". A great addition to the 2022 API Award where our product has been awarded Best in "Automotive APIs".
About Wejo
Wejo Group Limited is dedicated to cloud and software analytics for connected, electric, and autonomous mobility, transforming and interpreting historic and real-time vehicle data. The Company enables smart mobility by organizing trillions of data points. Founded in 2014, Wejo has offices in Manchester, UK and in regions where Wejo does business around the world.