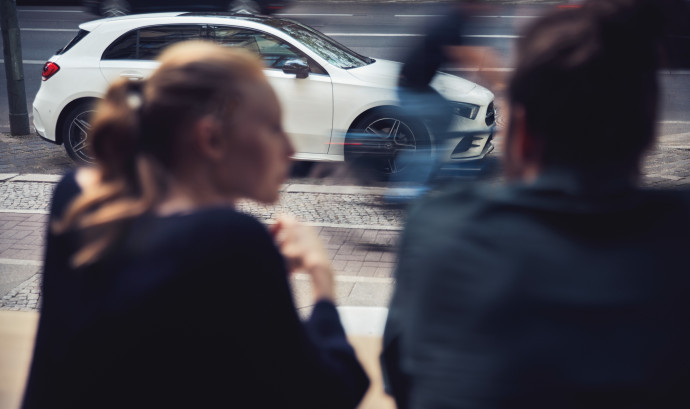 Who we are – and what we do.
We create the digital solutions of the future - for everything related to the connected car.
600
B2B customers count on our solutions for connected vehicles. Trust that we want to live up to each and every day.
14 Mio.
connected vehicles worldwide provide real-time data that help a wide variety of businesses, optimize processes and increase efficiency.
100+
vehicle data points, signals & commands inside and outside a Mercedes-Benz vehicle are the basis of our innovative data products.
We provide vehicle data. For the most diverse use cases.
As a connectivity and data service provider, we stand for innovative data-based solutions. We offer commercial customers and partners vehicle-specific and vehicle-related data services and products - e.g. to optimize vehicle fleets or develop new products and business models.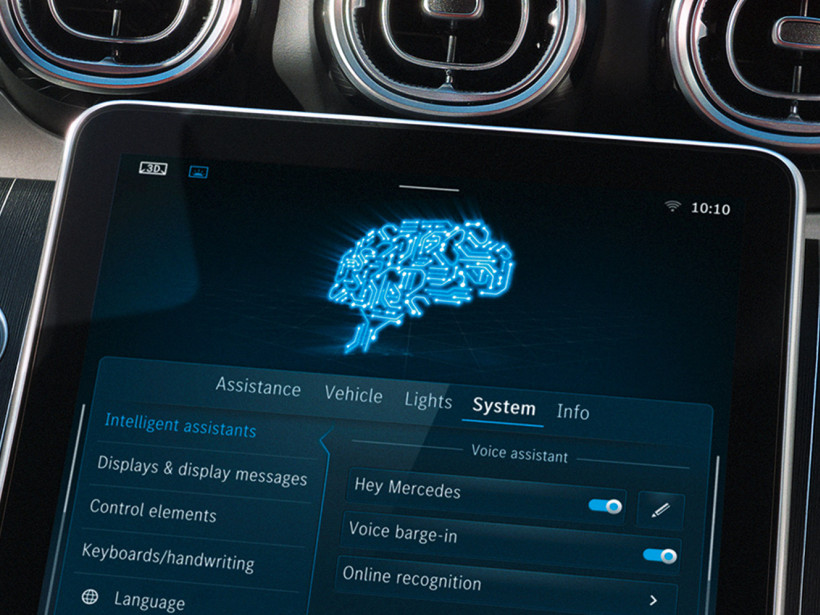 "
Data protection has the highest priority for us. …
… Our customers decide for themselves which data we, as provider, have access to. Therefore, the use of this data is explicitly regulated in the contract between the customer and us."
Sten Rauch, CEO | Mercedes-Benz Connectivity Services GmbH
Our journey. Always moving forward.
Started as an internal project within the Mercedes-Benz Group, we now develop digital data-based products ourselves as an independent subsidiary. In the meantime, we have become an integral part of Mercedes-Benz AG as sales and operations unit for commercial data products.
Launch
Mercedes-Benz Connectivity Services GmbH emerges from a group project about commercial connectivity, vehicle data and telematics - and is eventually established as a 100% subsidiary.
Hello team
The first 8 employees start at Mercedes-Benz Connectivity Services GmbH. In the meantime, we have more than 60 staff.
Product launch no.1
We launch our first product and welcome our first customer in Germany: "connect business" is a web-based portal in terms of fleet management. Now sales can start.
Crossing borders
First European markets find their way into our country portfolio. Perfect, because our team is of course also multinational.
APIs, of course
In response to customer requests, we now also offer vehicle data from connected vehicles via a data interface (API).
EXPERT on board
We are introducing a retrofit solution to offer cross-brand fleet management: the connect business EXPERT makes GPS-based services usable.
Mercedes-Benz/developers
Vehicle-related data products as well as anonymized mobility data products from Mercedes-Benz are available on this central portal – and we are part of it.
It's a GENIUS
Our cross-brand portfolio is being expanded with a second retrofit solution for fleet vehicle data diagnostics. The name: connect business GENIUS.
New APIs in the works
We use 2020 to launch the in-house development of our new API products "connect your fleet" and "connect your business", including a technical go live.
Sustainability in focus
We expand the connect business portfolio with additional services for electric and plug-in hybrid vehicles to support companies in the sustainable management of their fleets.
Hello Mercedes-Benz Data
Together with Mercedes-Benz Data, we expanded the scope for innovative data solutions. The mission? To boost or customers' business with data from Mercedes-Benz vehicles.
New Push APIs go live
With "connect your fleet" and "connect your business" we introduce new API products that enable customers to create new business opportunities and to operate fleets more efficiently.
Further product developments
Our API products "connect your business" and "connect your fleet" are continuously expanded with additional data packages and functions - always with the needs of our customers in mind.
Best in Automotive APIs
The success proves us right. We receive the API Award 2022 in the Best in Automotive APIs category and position ourselves with our product "connect your business" as innovative OEM data provider.
We share the values of our parent company.
Appreciation
We appreciate our colleagues, customers and business partners.
Discipline
Discipline for us means accepting challenges and achieving our goals - while taking various interests into account.
Enthusiasm
We give our best every day with enthusiasm, it is the basis for our success.
Integrity
Our integrity makes us sustainably successful and contributes to a functioning society.
Learn more about our innovative data products and solutions.