Team Product Management & Service Delivery
We are proud to be responsible for the overall alignment of our product portfolio with the corporate strategy. In doing so, we constantly analyze market trends and gather customer requirements in order to provide them with the best possible solution. In addition, we accompany the product throughout its entire life cycle – from the idea to the go-live and continuous development.
1
Overall alignment of the product portfolio with the corporate strategy
2
Analysis of market trends and monitoring of market changes
3
Capturing and refining customer requirements to ensure the best possible customer experience
4
Steering of products and their development during the entire life cycle – from idea to the go-live.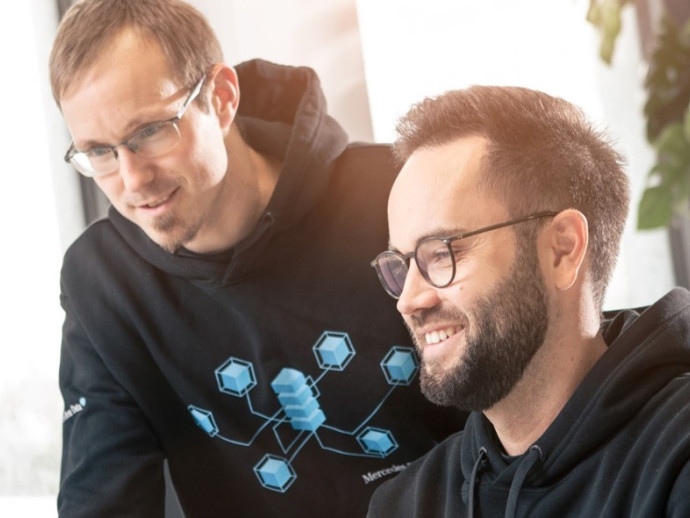 What makes our team? We are …
… collaborative team players with interdisciplinary skills.
… fully focused on delivering efficient and customer-centric solutions.
… agile thinkers who passionately support flexible adaptation to market changes.
… open-minded and creative people of action.
Product Manager
Hi everyone, I'm Danny - Product Manager and Product Integration Expert. As my role suggests, I am responsible for integrating our products into the sales process, making them "buyable" so to speak. This also includes the recording of customer feedback in order to transfer it accordingly as a product requirement into the product development process. This is where ideas for new features or even new products come from, which I design and conceive together with my colleagues.
What fascinates you about digital services and data?
The business around telematics and connectivity fascinates me because there is a multitude of ways to generate services, products and data insights with high added value for customers. And what's even more impressive and exciting is that it's all generated directly from just raw data.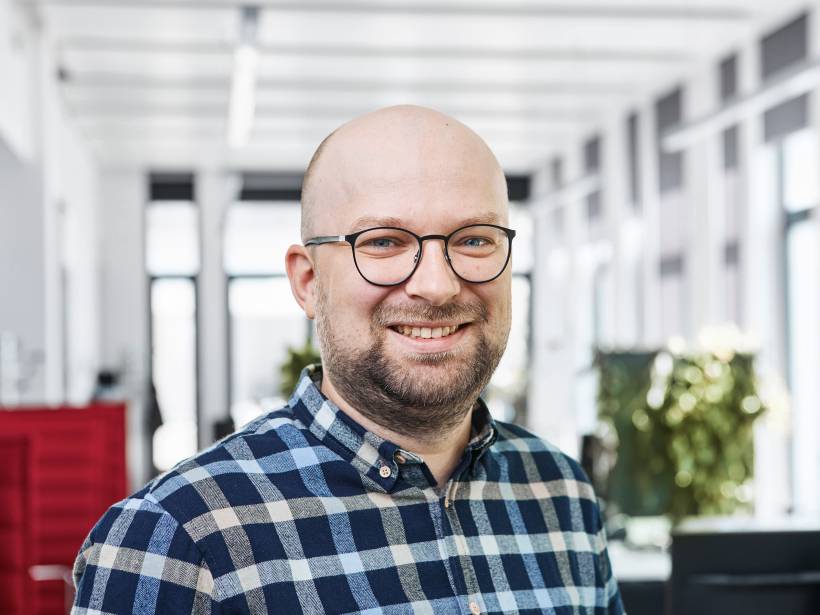 Product Integration Manager
Hi there, my name is Miruja. As a Product Integration Manager, I am the interface between Mercedes-Benz Connectivity Services, Mercedes-Benz Data and Mercedes-Benz Urban Mobility Solutions. My main responsibility is to ensure a smooth collaboration during the development process of our innovative data products. This also includes ensuring that new data solutions are ready for the market for the planned go-live.
What's your favourite part about work?
My favorite part is working together with various teams like Product Management, Development, Legal and Sales to design, develop and distribute new data-driven solutions. It is very interesting to perceive and understand the different needs of each team in order to improve our processes accordingly and create an efficient development process.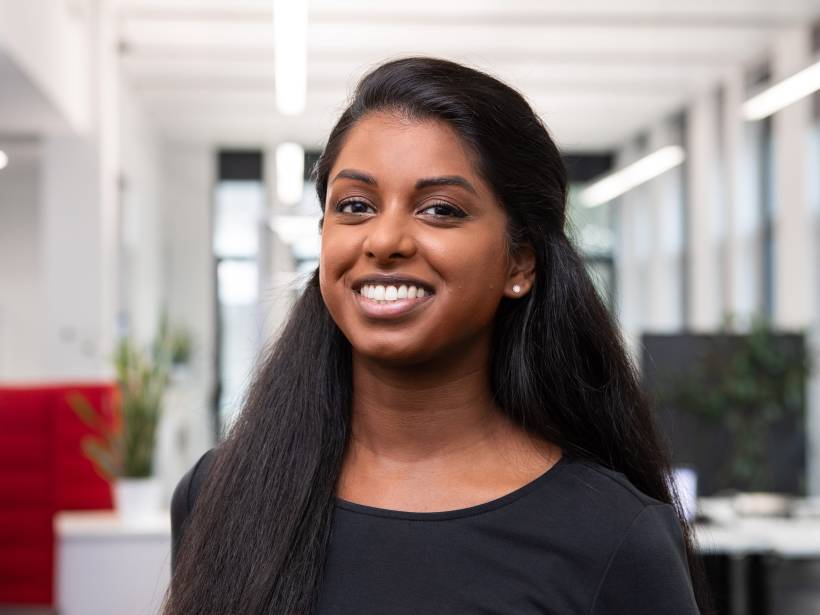 Support Manager
Hi, I'm Sebastian, Support Manager at Mercedes-Benz Connectivity Services GmbH. My everyday work is all about supporting our customers with technical questions, analyzing incidents and, of course, solving them. I am responsible for our central control tool for customer inquiries and create monthly reports as well as comprehensive real-time dashboards for the most important key figures. With the knowledge gained, we can optimize our support and operating processes in a customer-oriented manner.
What do you particularly like about your team and the working atmosphere?
The great thing about our company is that we can and are allowed to work super independently. Thereby, we learn a lot in the process - also from each other. Nevertheless, nobody is ever left alone: cohesion, willingness to help and togetherness come first.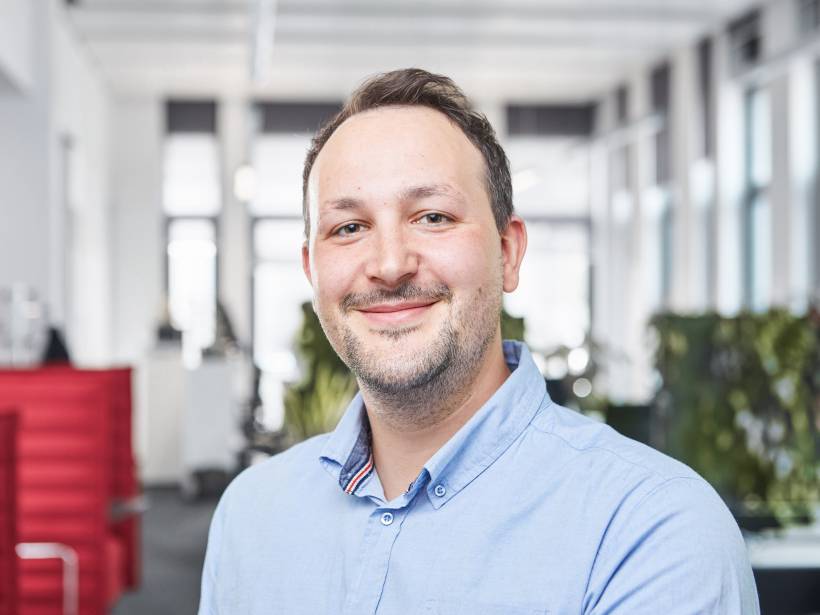 Job offers in our team
From permanent employment to internship: We are constantly looking for top support for our team - because we want to grow. Will you grow with us?

Please note that some job advertisements are only in German. However, that shouldn't stop you from submitting your application in English.
We are always looking for new top employees in our teams. Maybe there is the perfect job for you?
Please check back later or follow us on LinkedIn to keep in touch.
"
It gives me great pleasure to work with such a talented group of individuals. …
… We have a unique and amazing work culture and I am proud to be a part of it."
Daniel Fatalin, Service Delivery Manager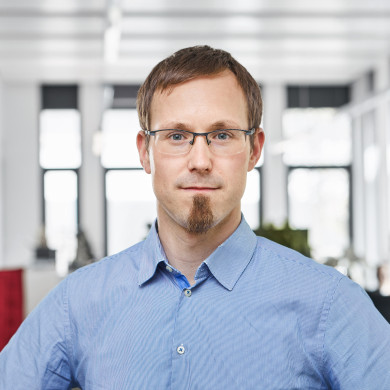 "
It's definitely not monotonous work. …
… I like the mix of technical topics that inevitably arise with data products in your portfolio, and classic product management."
Marco Neuss, Product Owner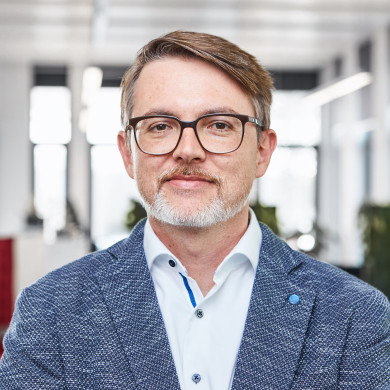 "
In order to take overall responsibility for the product, …
… you come together with colleagues from various areas. With this broad collaboration setup, you work out the most efficient solution."
Gernot Peters, Head of Product Management & Service Delivery
Do you have questions about careers? Get in touch.