Hello High Mobility!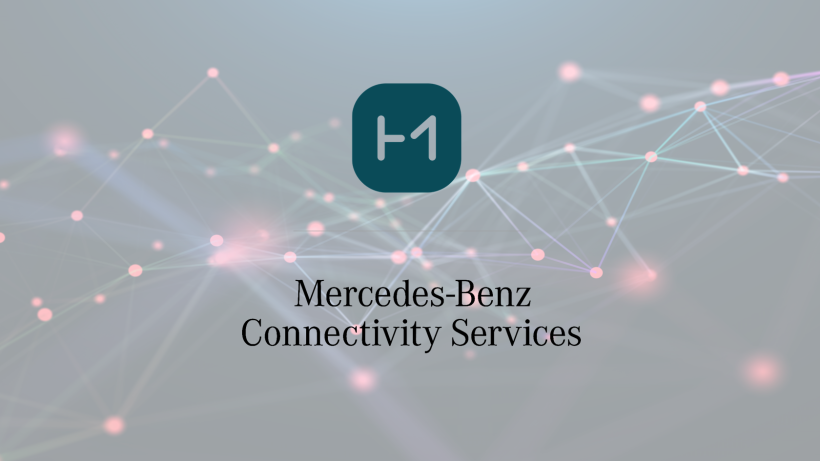 We are happy to introduce you to High Mobility – one of our partners in our 'connect your business' partner network. Since last year, the vehicle data provider has been able to integrate Mercedes-Benz vehicle data into its own business interface.
About the partnership.
With our connect your business API, the data provider High Mobility is able to integrate Mercedes-Benz vehicle data into its own products and business models without the need for a retrofit solution. That way a basis for many new data-based solutions is created. The customer's consent is of course a prerequisite for the data transmission, and various control mechanisms on both partner sides ensure data security at all times.
"
We're delighted about the partnership with Mercedes-Benz Connectivity Services. …
… The high quality vehicle data and API is already being put to good use by many fleet operators."
Kevin Valdek, Co-founder, High Mobility
About our connect your business API.
With our connect your business API, vehicle data can be integrated into our partners' own products and business models. No retrofit solution is required to obtain Mercedes-Benz data from fleet vehicles. We create a holistic ecosystem around the connected vehicle and drive new data-based solutions forward.
Our connect your business API is highly valued in the industry and has recently been awarded with the 2023 DEVIES Award as Best Innovation in "Services: Strategic & Technical". A great addition to the 2022 API Award where our products has been awarded Best in "Automotive APIs".
About High Mobility.
High Mobility is an open vehicle data marketplace offering personalized data from manufacturers through a single API and one business interface. Headquartered in Berlin, Germany, the company is a technology partner enabling innovation-centered new mobility services in the sectors of digital insurance, fleet management, vehicle maintenance, EV charging, logbook and claims management services, that are rapidly scalable. High Mobility aims at offering an environment for business and software developers to innovate, test, and launch user-centered mobility services, that are data-powered and rapidly scalable.