We were voted #1!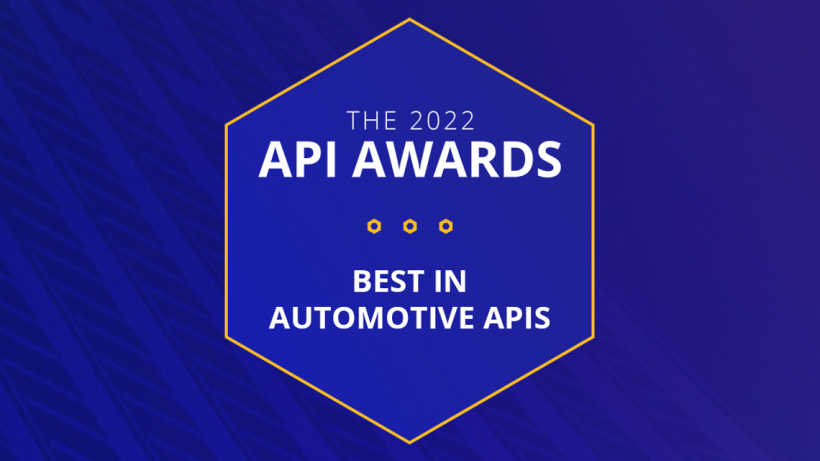 We are more than thrilled to announce that our innovative connect your business API has won a 2022 API Award in the Best in Automotive APIs category. The 2022 API Awards celebrate the incredible technical innovation, adoption and reception in the API & Microservices industries and use by a global developer community. They will be presented at the API Awards Ceremony during API World 2022, the world's largest API & microservices conference & expo in its 11th year, with over 4,000 attendees.
Visit the official website
The Award.
The 2022 API Awards received hundreds of nominations, and the Advisory Board to the API Awards has selected our technology based on three criteria:
#1
attracting notable attention and awareness in the API industry
#2
general regard and use by the developer & engineering community
#3
being a technical leader in its sector for innovation
"
The Connect your business API is helping engineers & API professionals build the future of APIs. …
… The win [...] is evidence of their leading role in the growth of the global API ecosystem."
Jonathan Pasky, Executive Producer & Co-Founder of DevNetwork, producer of API World & the 2022 API Awards
Honor to whom honor is due.
The product was born in January 2021 and has been used by a  broad customer family ever since. This success evolved especially thanks to the innovative ideas and experience in the dedicated area of expertise of our team members, by listening to the customers and their needs and through the drive to use a modern microservice architecture and cloud native technologies as well as working agile.
Therefore, big thanks go out to our team for being the best. This award for our innovative connect your business API is highly deserved and includes our entire team: The Product Managers & Owners for defining the product; the IT Architects and DevOps Engineers for designing, developing & operating it together with the Site Reliability Engineers; the Test Engineers for assuring the high quality; the System Owners of the billing & payment systems for providing the basis for lean processes; the Customer Service Team, Service Delivery & Support colleagues for ensuring a professional customer interaction, and finally the Sales & Marketing Team for promoting the product and constantly gathering customer feedback.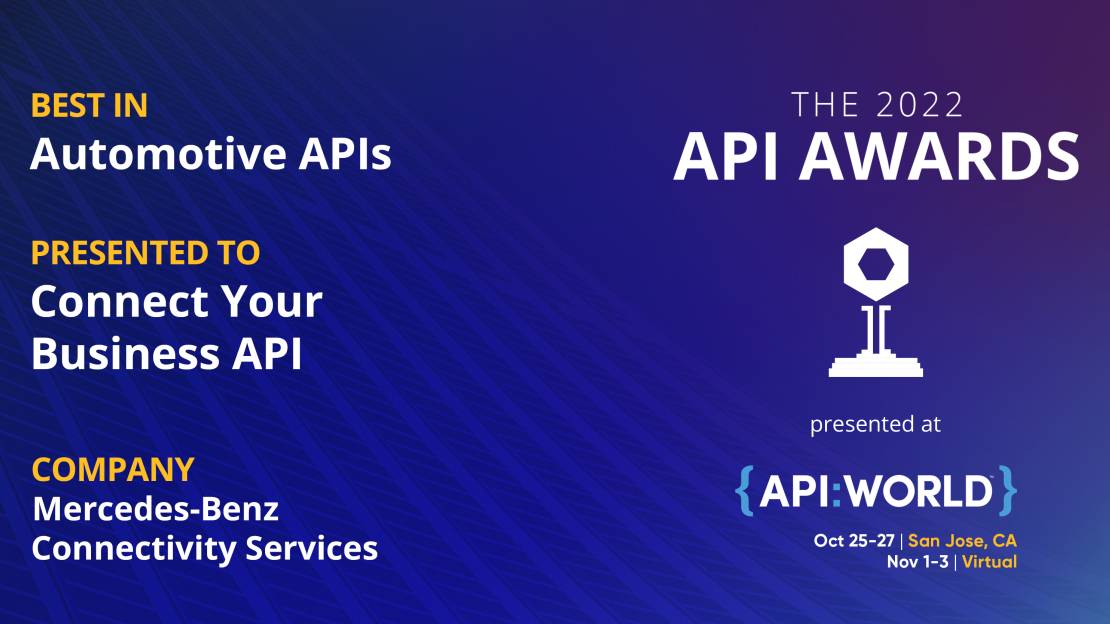 About connect your business API.
With the connect your business API, we aim to create a holistic ecosystem around the connected car together with various partners. This API enables third party providers to enrich own products and business models with Mercedes-Benz vehicle diagnostic and status data, without the need for a retrofit solution. This network of partners will be the cornerstone for the development of many new databased solutions in the future.